Volunteers are usually available for 3-4 hours weekly, depending on their assigned tasks. All volunteer services are offered free of charge and we welcome people from all backgrounds, religions and races.
To Become a Volunteer
Contact our manager, Mags Macleod on 09 3727131 or email waihekehospice@xtra.co.nz

You will complete an application form and provide references.

If both you and the hospice are happy to proceed, then you will attend the next volunteer training course at the Mercy Hospice.
Ways You Can Help Us
Our organisation, Hospice Waiheke Homecare, is a stand-alone registered charitable trust. As we do not receive any direct government funding we rely on the generosity of our community. The gift of time from our many volunteers who work in the service, fundraising, grants, bequests and donations all ensure the continuation of an exceptional community service.
From Karyn … A Hospice Volunteer
As a Hospice Volunteer on Waiheke Island I am involved in our community, meet many courageous and lovely people and can do a little to help and brighten someone's day when they most need it.
The Hospice training is an excellent and comprehensive programme which prepares you well. It allayed any concerns I had in becoming a volunteer.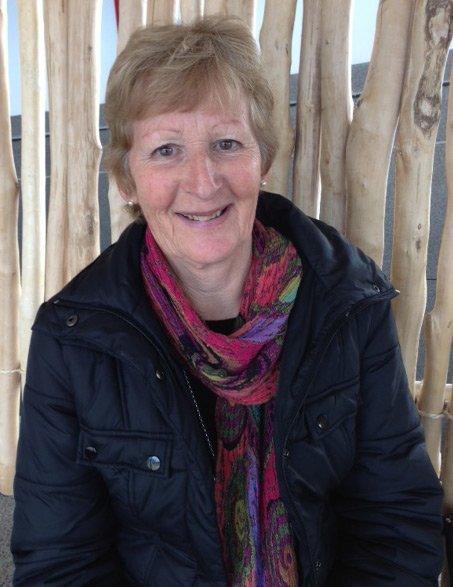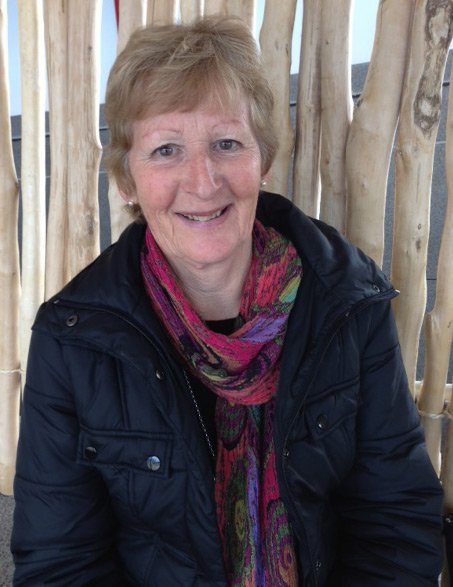 When I am assigned a patient the help and support required can come in many forms depending on the person, their family situation and their stage of illness. This can be from driving to appointments, spending time with the person reading to them or chatting, listening, hanging out washing, tidying a garden or just holding their hand. Being a 'neutral' person sometimes people want to share concerns or ask questions they wouldn't be comfortable asking those close to them. Each assignment evolves as you get to know the person and sense their needs and they learn to trust you.
Supporting the carer or family is helpful as they grapple with the change in their lives and try to do the best for their loved one. Listening to them and stopping to see how they are doing is important as they need strength to care for their loved one.
Writing a person's Life Story is an amazing process.  I have found it an honour to record and hear the story of a lifetime then passing it on to the family.
Fundraising is a part of volunteering that I enjoy.  From helping with the annual Hospice collections to Variety shows, fun runs, auctions and concerts. They are all fun and contribute towards keeping our Hospice functioning.
Our Manager Mags Macleod is amazing. She is a great co-ordinator, counsellor and organiser.  We are most fortunate to have her and to work with.
I enjoy being a Hospice volunteer on Waiheke Island and working with a great group as well as helping and supporting people within our community.  It is a privilege.